Sign riders printed 1 side:
|| 6 inch x 15 inch || 6 inch x 20 inch || 6 inch x 24 inch || 6 inch x 30 inch ||
Notes:
We show only the most efficient sizes for 48x96" and 60x120" master sheets. Any size is available. We also show number of signs at a price break number of full sheets (10 full sheets, 25 full sheets, 50 full sheets, ...).
Multiple art files and sizes are not a problem. Email us with your specifics and we will do the rest.
Don't want to deal with any of this? We have the lowest prices, so just email
FullColorPrintings@gmail.com
and we will find the best solution for your job.
4mm coroplast printed
full color 1 side
6-inx15-in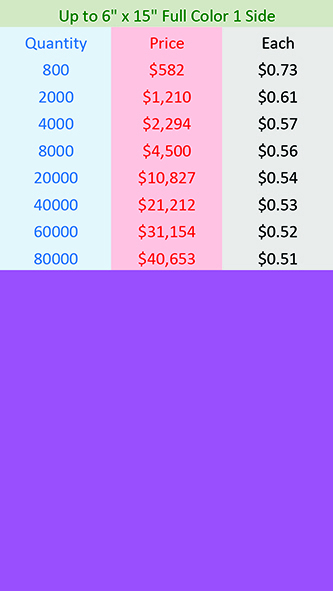 6-inx15-in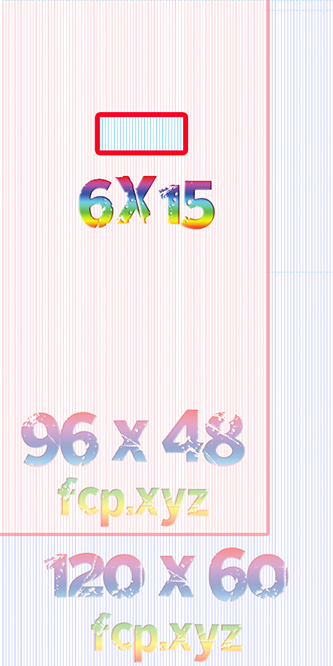 4mm coroplast printed
full color 1 side
6-inx20-in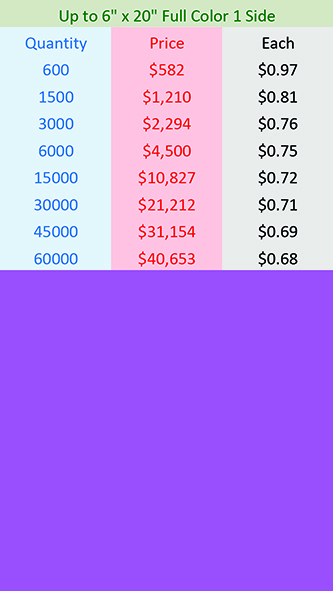 6-inx20-in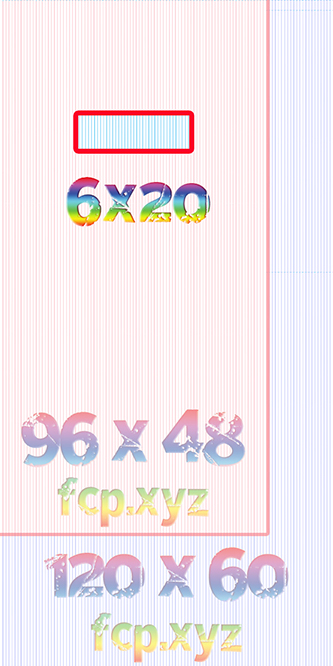 4mm coroplast printed
full color 1 side
6-inx24-in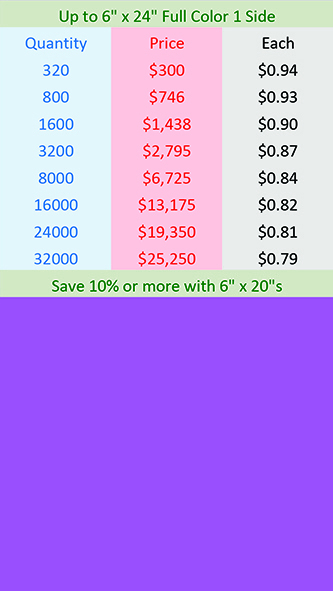 6-inx24-in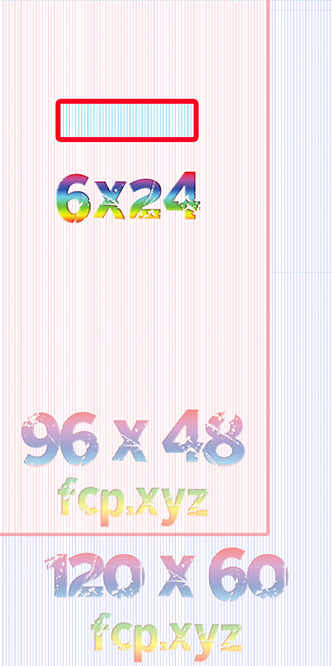 4mm coroplast printed
full color 1 side
6-inx30-in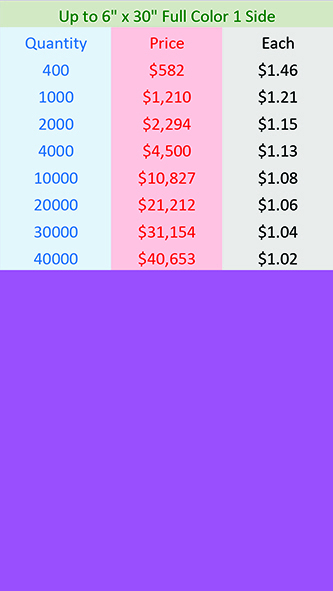 6-inx30-in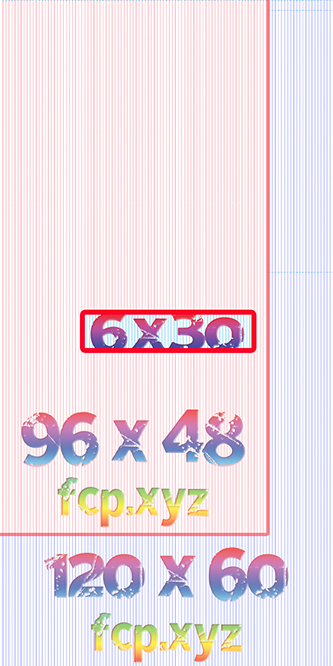 Sign riders printed 2 side:
|| 6 inch x 15 inch || 6 inch x 20 inch || 6 inch x 24 inch || 6 inch x 30 inch ||
4mm coroplast printed
full color 2 sides
6-inx15-in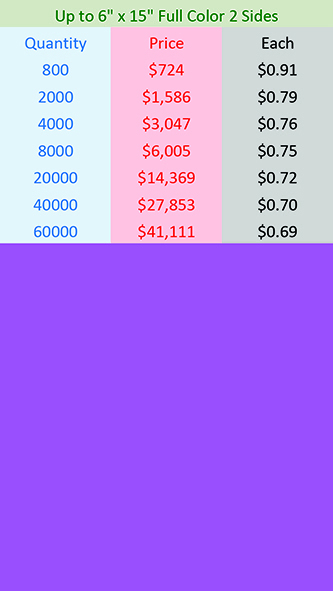 6-inx15-in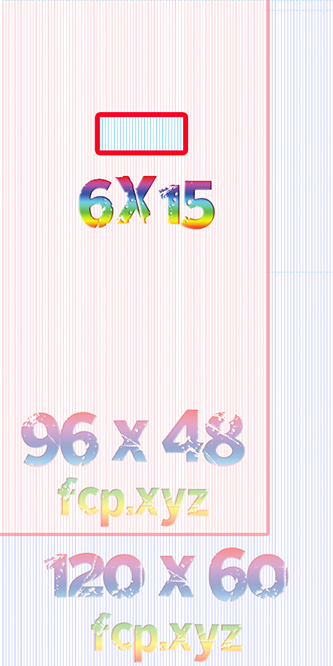 4mm coroplast printed
full color 2 sides
6-inx20-in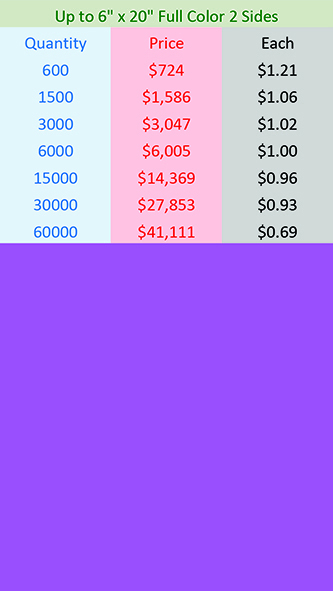 6-inx20-in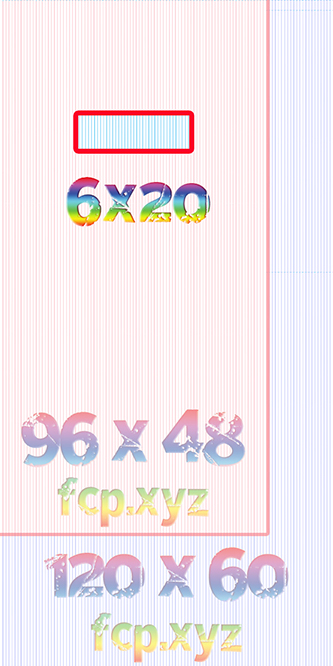 4mm coroplast printed
full color 2 sides
6-inx24-in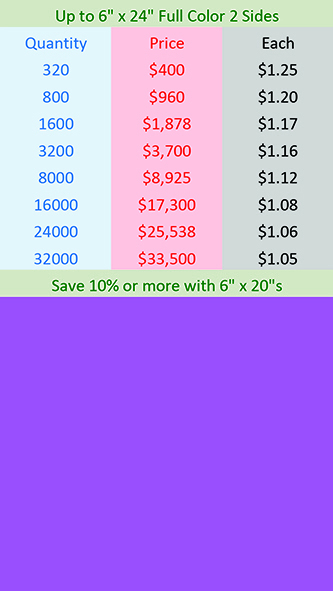 6-inx24-in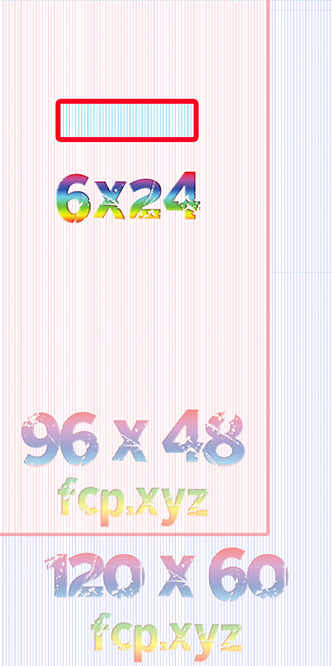 4mm coroplast printed
full color 2 sides
6-inx30-in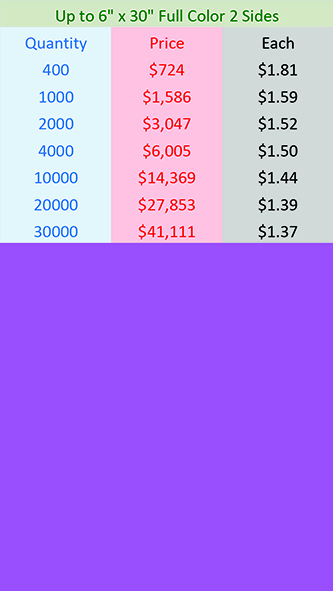 6-inx30-in